Pool Maintenance, Refurbishment and Construction
At Puglia Pools we cover every aspect of swimming pool services from design and construction through to basic weekly swimming pool cleaning in the Alberobello, Locorotondo and Martina Franca areas of Puglia. Contact us if you require pool maintenance services, pool refurbishment and upgrades or if you are looking at a new pool project. Check the Pool refurbishment page to see a list of all the upgrade possibilities available for your pool.
Please contact us if you can't find the service you're looking for.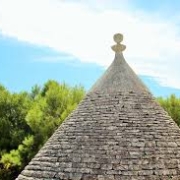 "We have been working with Chris, Graham and the team for the past two years and their work on our property in Apulia has been fantastic. They have made a huge difference to the state of the property which has been commented on by many visitors, most notably to the garden and to the pool, which is transformed and is now sparkling, with several legacy issues very capably sorted out by the team. They have also made numerous very helpful suggestions as to improvements that could be made, and have carried out those improvements. We have also used their services as letting agents very successfully. It has been a pleasure working with them and we look forward to a long relationship going forward."