A pool with metal frame construction is a quick, simple and economic system of pool construction. While many companies will claim to use a "better quality" steel or superior panel design. However, in reality, almost all have the exact specifications. Like most types of pool construction, steel panels have their strengths and weaknesses. It is essential to have some unbiased advice before choosing what type of pool construction you prefer. One significant difference with steel panels is that specific installers will supply plastic-coated panels for increased protection and increased life, as shown in the photo. Others will supply basic zinced panels.
If a company only builds pools using a steel panel system rather of a pool with a metal frame, they will obviously only tell you the positives of steel while giving you the supposed negatives for all the other types. We construct pools using steel panels, Isoblocs, module flex and Rock Pool. We are happy to share as much information about the various types to help you choose.
Contact us for transparent, free impartial advice on your pool construction options. You can also find us on Instagram and Facebook, where you can also have a look at other of our works.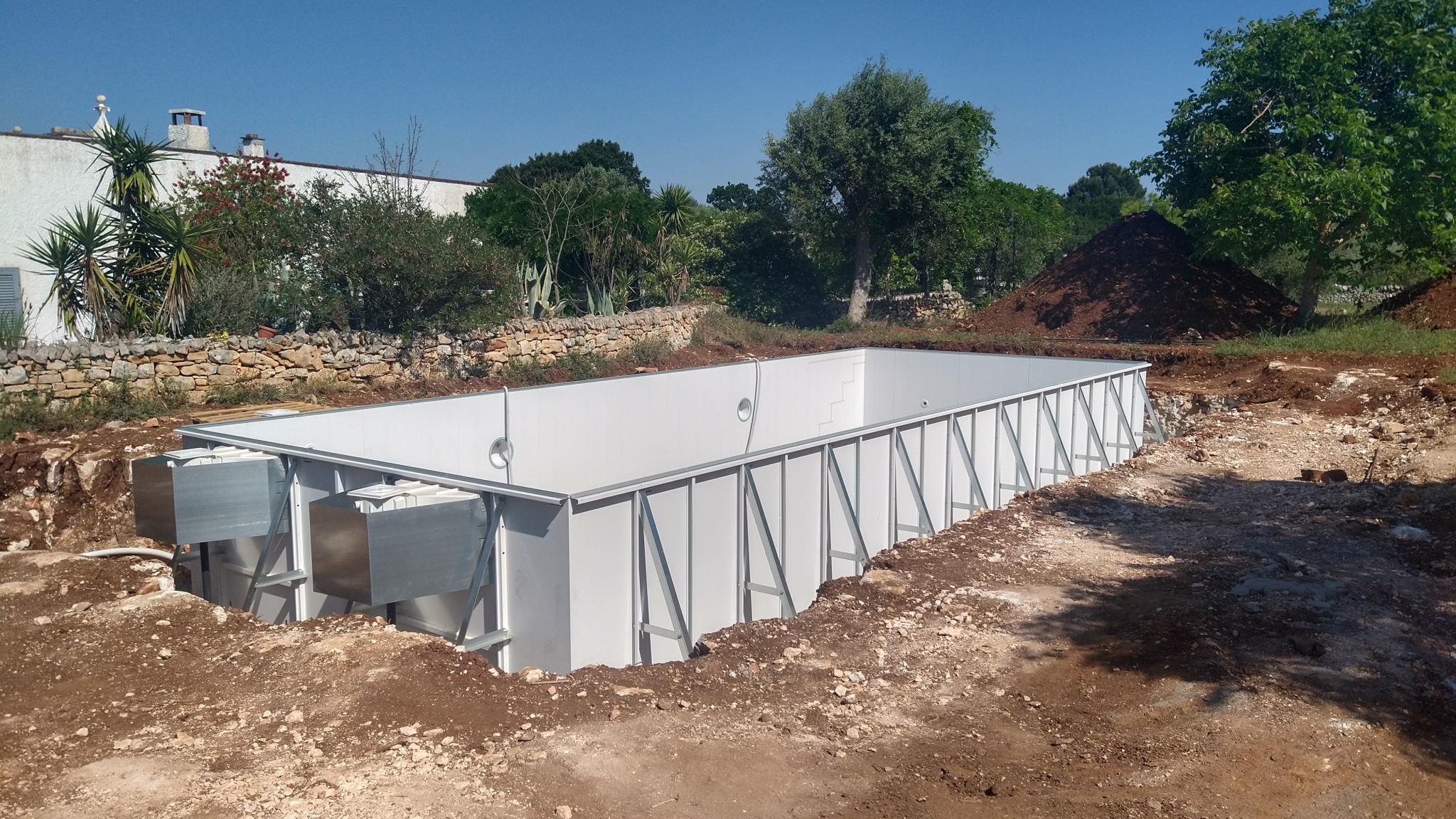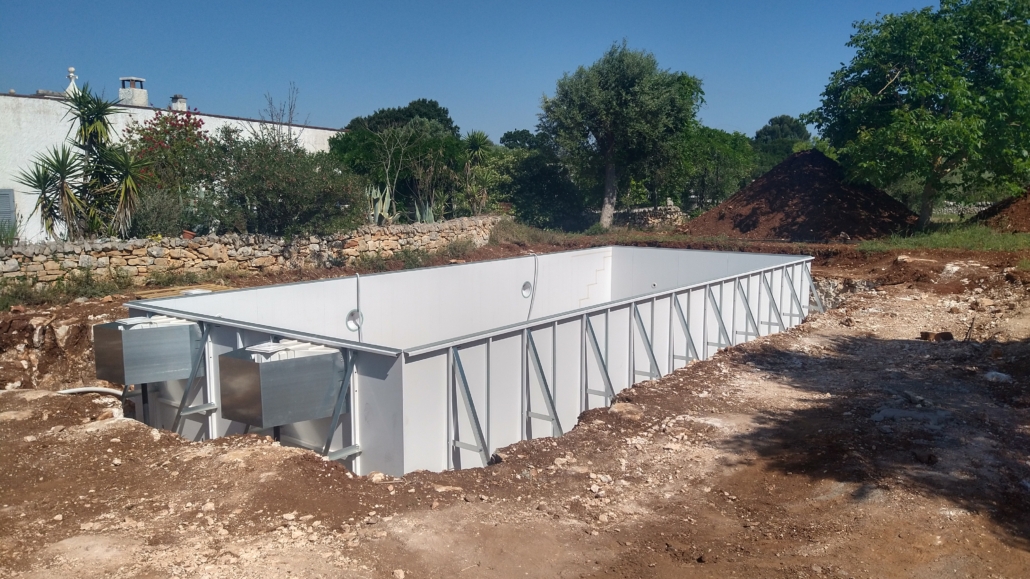 0
0
Chris Myton
https://pugliapools.com/wp-content/uploads/2021/09/puglia-pools-logo.png
Chris Myton
2020-12-04 08:08:51
2022-11-19 16:00:40
Pool with metal frame