We have an end of season offer on the last few of our pool robots. This is the Wolly from Maytronics, generally recognised in the best make of pool robots on the market.
DOLPHIN WOLLY DESCRIPTION.
WOLLY is the automatic pool cleaner that everyone can use thanks to its ultra-light weight and rapid water release. Effectively cleans the bottom, the walls and the water line with excellent results thanks to the multi-directional Power-Stream movement system through lateral jets. Wolly is equipped with a top opening to facilitate access to the filter and simplify cleaning, is light and easy to transport thanks to the rapid release of water without losing debris. Multi-level filtration facilitates the capture of fine and ultrafine dirt and active brush action allows to remove algae and bacteria. Reliability is guaranteed by Maytronics (leader in the pool robot sector). Cycle duration: 2 hours Cleaning: bottom, walls and waterline Cable length: 18 m. Maximum length of the pool: 12 m. Brushes: PVC Filtration: 2 fine and coarse levels Without cart. Guarantee: 2 years
List price €1535 ex IVA. End of season price €950 ex IVA on 3 units only. Collection only.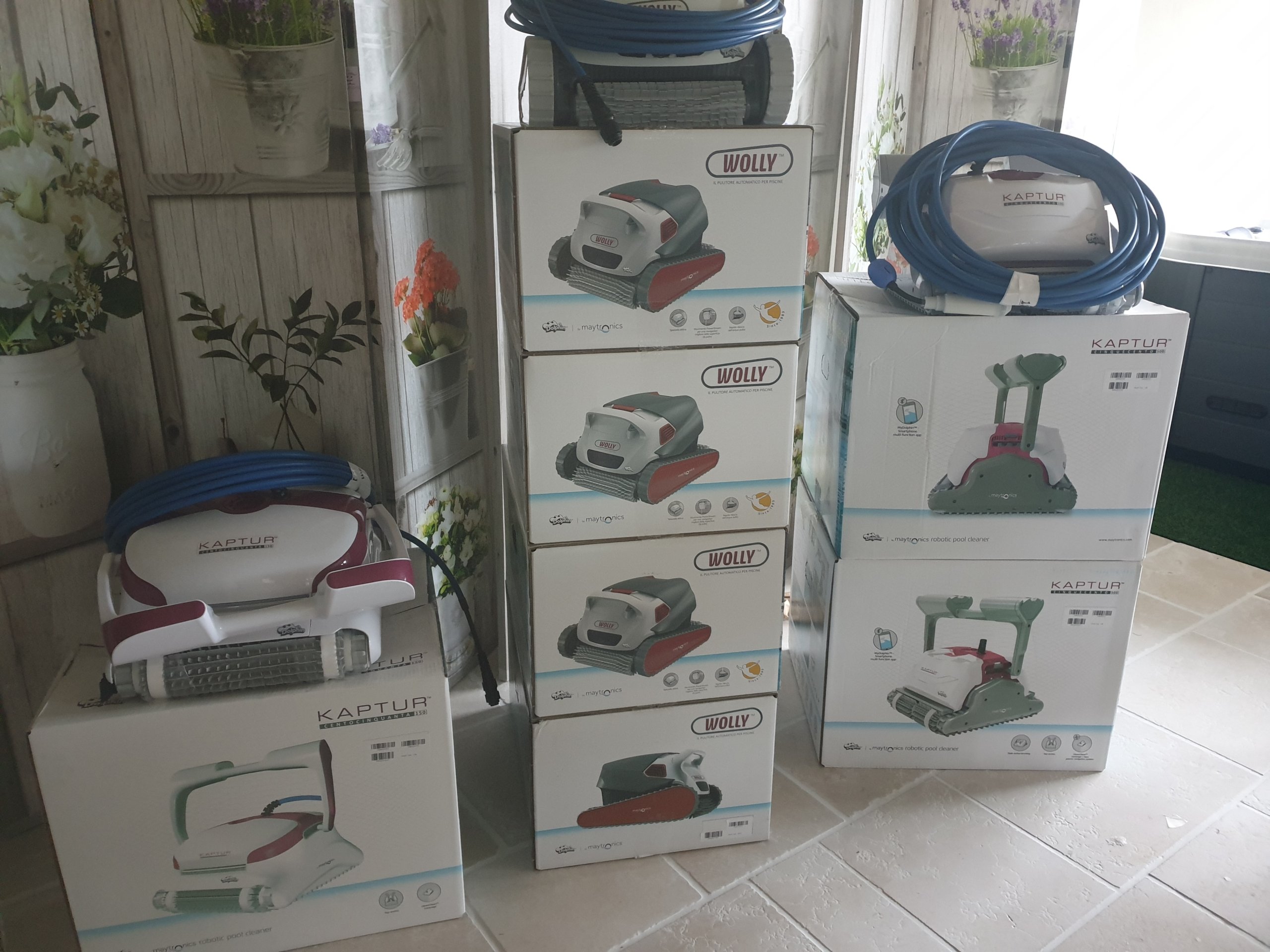 0
0
Chris Myton
https://pugliapools.com/wp-content/uploads/2021/09/puglia-pools-logo.png
Chris Myton
2020-01-13 08:32:51
2021-11-14 08:35:11
Pool Robots